Assoc. Prof. Dr. Marcin KNAPIŃSKI
H-Index: 10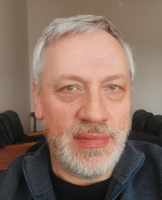 Czestochowa University of Technology, Poland, EU
Position: associated professor at the Faculty of Production Engineering and Materials Technology, Czestochowa University of Technology, Poland, EU

At the METAL´22 conference Assoc. Prof. Marcin Knapiński will present the lecture at the Session B Metal Forming.

Marcin Knapinski has been a research and teaching employee of the Czestochowa University of Technology since 1994, currently employed as an associated professor at the Faculty of Production Engineering and Materials Technology. In the years 2012-2020 he was the Vice Dean for science and then the Dean of the Faculty.
In his scientific and research activity, he is mainly engaged in the following problems:
numerical simulations of materials forming processes,
physical simulations of metallurgical processes using the GLEEBLE 3800 simulator,
design and optimization of metals forming processes.
He is the author and co-author of 2 scientific dissertations, 1 monograph and more than 300 publications in journals, chapters of monographs and conference proceedings. As a contractor, he has participated in 10 research projects funded by the Scientific Research Committee, the Polish Ministry of Science and Higher Education and the National Center for Research and Development, and carried out and co-implemented 23 implementation works within industry contacts and targeted projects.
In 2014 he was awarded the title of Honorary Professor of Zaporizhia State Technical University, Ukraine and in 2015 he was awarded the title of Honorary Professor of the Karaganda Industrial University in Temirtau, Kazakhstan.